the other day we found a wooden nativity stable at target for $2.50.
i love the simplicity of it, and was thinking peg dolls for mary, joseph, & jesus so that addox could play with it, and not just be a decoration.
i already had the dolls and fabric/burlap, so only cost us really $2.50.
i searched it on pintrest for other ideas, too.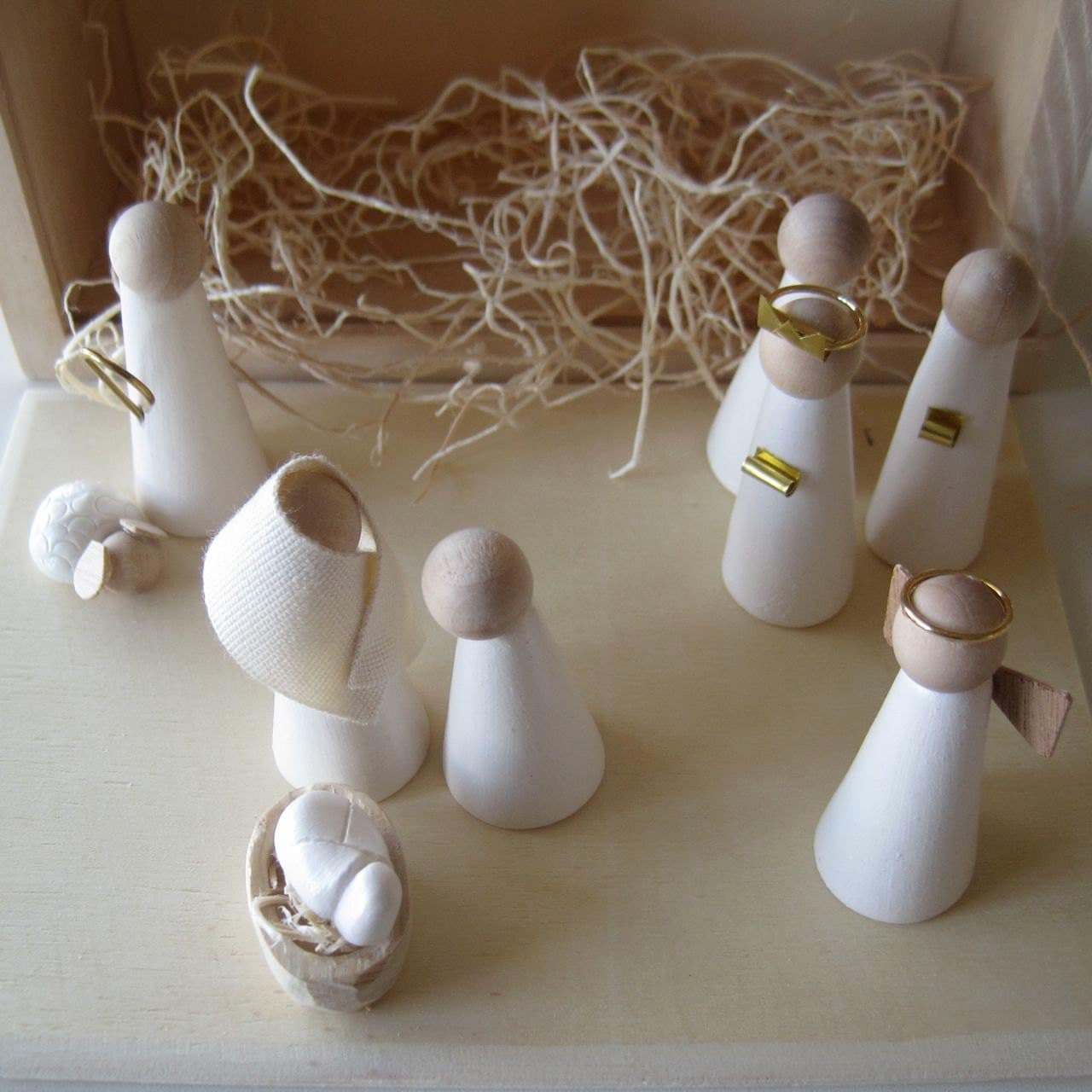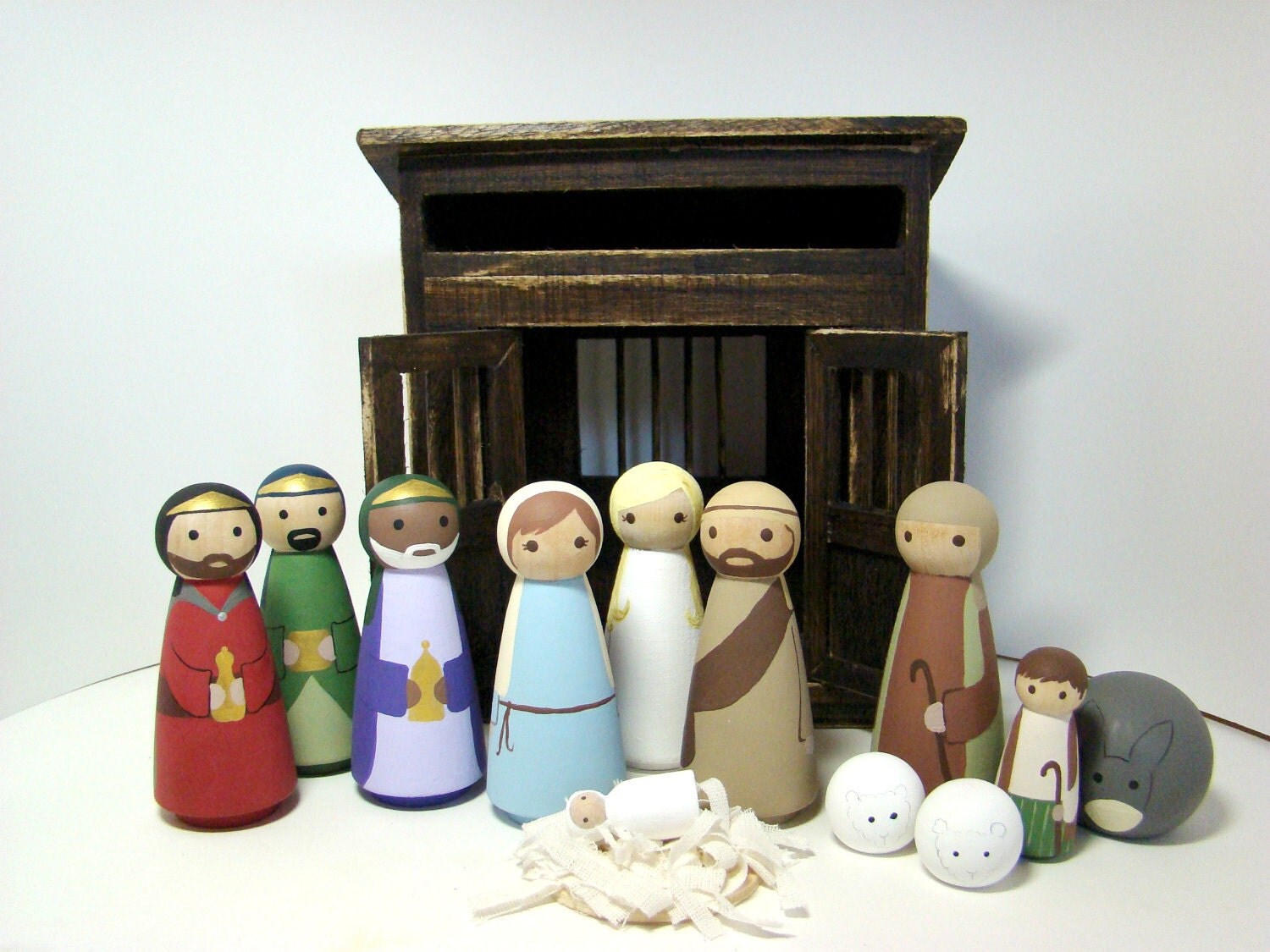 mary
joseph
joseph still needs something a bit special.... maybe a twine belt?
i may add some shepherds or such, too.
most of our peg dolls i do not paint faces on,
waldorf dolls
didn't originally have faces so that kids imagination could run wild.
i have noticed that addox doesn't play with the ones we have faces on as much as the others, he isn't as limited.
peg dolls are fun & cheap, addox loves to paint his own.
he has a large array of super heroes and ninjas. :)